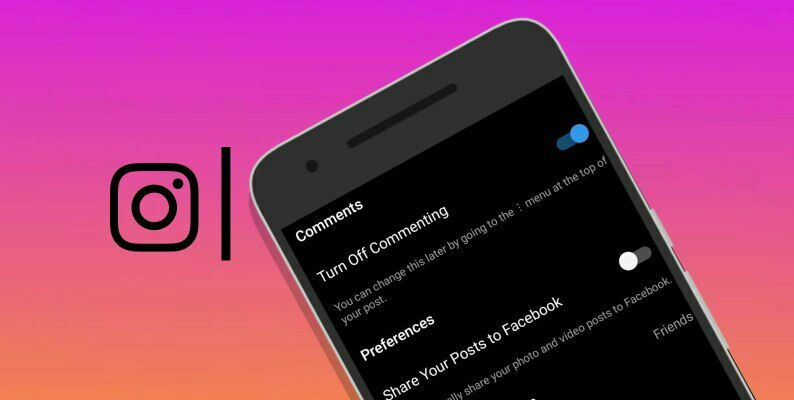 Sometimes social media stands to be very good, it plays very positive impact in our life, it often builds our confidence and teach us, to face people all around the world. But sometimes it often makes us depressed as, with positive reactions we also have to face hatefull comments on our posts which can make us depressed and reduce our confidence.
So recently a very popular photo sharing application – Instagram, came with new feature of turning off commenting.
So for Turning off comments on Instagram posts, here's step by step guide-:
There are Two ways to turn off commenting-:
1) Before posting photos
2) After posting photos
Lets get with Before posting photos first-:
Step1) just before posting your photo on Instagram, click on advanced settings
Step2) In comments section Toggle on the Turn off commenting button.
And your are done Now, no one could comment on your posts till you want.
Now ,
lets see how to turn off commenting after posting photos,
Step1) After sharing your photo go to your profile section and select the photo for which you don't want any comments
Step2) just tap on three dots
Step3) Now, just below you will see the option of Turn off Commenting, just click on it.
And you are done Now, no one could comment on your posts, till you don't of the setting.
Note-: once you turn on the Turn off commenting, then unless and until you don't off the setting again you won't be receiving any comments on the post.
Note-: Whenever your turn on the setting of turn of commenting on any post, it will be applied on the same post, not on the all posts. But if you want the setting on all of your posts, then you need to turn on the setting on all posts manually by the same methods.
If you want to know more about Instagram and its tips and tricks visit here