Nowadays Google chrome became the most popular search engine for searching our queries over internet.
If we are finding any query all we say google it, it means google now google gained the priority for searching queries.
And day by day google is also trying to enhance their technology and trying to provide us good. It also introduces some features and make our task easier, but many of us don't know what they features are and how they function.
So, in this blog post i will try to discuss about all new and interesting features introduced in Android Chrome Browser.
So lets get started with some important chrome hacks.
Android chrome tips and tricks [2021]
1) Enable Dark Mode
Dark mode is the one of the favorite feature which we all love especially the people who are fond of working in night.
Chrome also updated itself with dark mode
How to enable dark mode in Android chrome
Step1) open settings of chrome
Step2) open theme
Step3) select dark mode
And you are done, now dark mode is enabled in your browser.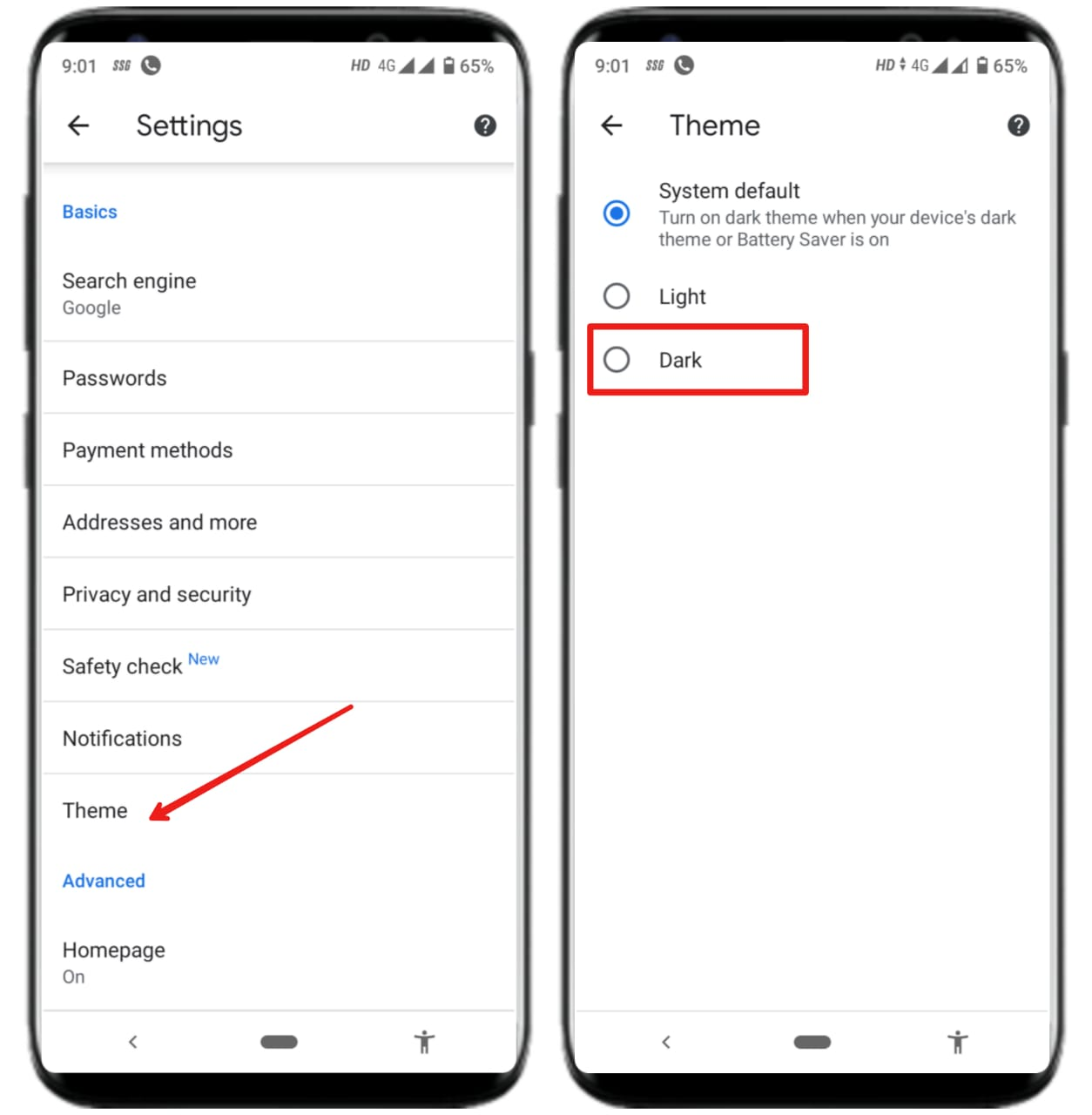 2) Take screenshot of any webpage
Tip- shortcut for taking screenshots
This feature is personally used many times by me and personality love it. This feature allows us to take screenshot of any webpage and instantly allows us to save it or share it.
How to take screenshot of any webpage
Step1) open the webpage of which screenshot you want
Step2) tap on share button in 3 dots menu
Step3) tap on screenshot
Step4) Adjust it properly
Step5) And either save it in device or share it.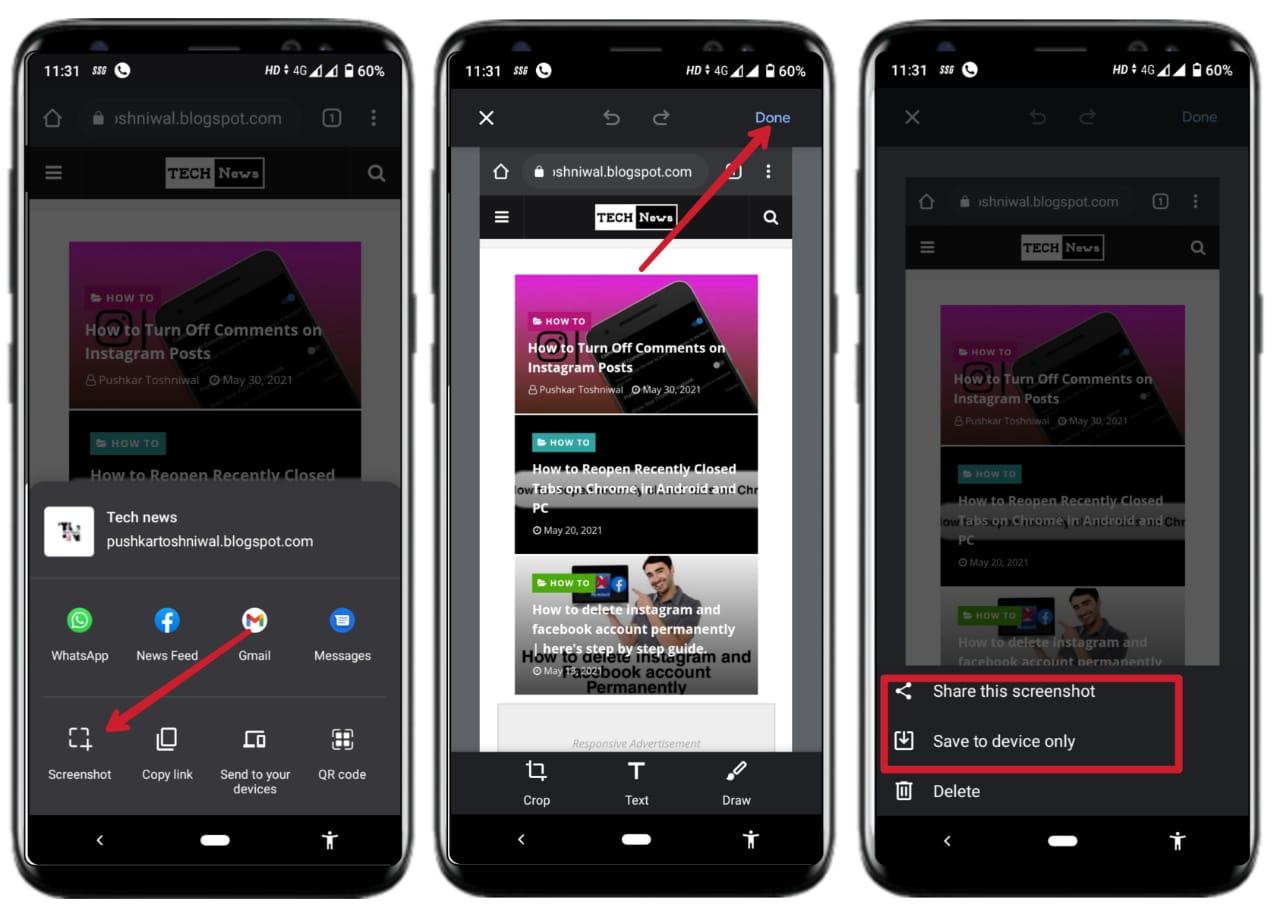 3) using lite mode for saving data
Tip- save data while surfing
When you enable lite mode in chrome, it will not load the original website, lead in saving of cellular data and consuming less data while surfing.
How to enable lite mode in chrome
Step1) click on 3 dots menu and open settings
Step2) In advanced settings you will find the option of lite mode
Step3) open it and just toggle it on.
Now chrome will consume less data, leading in saving of your data.
4) Save websites in the form of PDF's
Now with the help of chrome browser itself, we can save the webpage in the form of PDF in the device
Steps to save webpages in the form of PDF
Step1) visit any website that you want to save in the form of PDF
Step2) Tap on 3 dots and click on share
Step3) Now from below options select Print
Step4) when the preview is ready, tap on print button
Step5) Done, the website is now saved in the PDF form.
5) Switching tabs quickly
Whenever we search over internet, we always make several tabs and work on over them which makes our work easier and efficient.
But always for changing tabs we have to click on tabs button and select the tab which we want, but chrome advanced it with new feature of, Switching tabs quickly by just swiping the page to side
How to Switch tabs quickly
Tip- use this tip to enhance your browsing experience
just tap on search bar and swipe it in any side and the tabs get opened, which can even make us more comfortable.
6) Preload pages to speed up and analysis
Tip- speed up your browsing
For speeding up searching google came up with new feature of preloading pages, this can even help us by showing whether the query searched by us is in that webpage or not.
Steps to speed up searching by preloading pages
Step1) The first thing you have to do is enabling preload webpages-
go to settings
Open privacy and security
Toggle on the Preload pages for faster browsing and searching
Step2) before opening any webpage just tap on it and from dialog box click on Preview page
Step3) And the page gets preloaded and previewed
7) Performing a quick search by selecting text
Tip- know difficult word meanings easily
Chrome introduced a new feature of searching highlighted text quickly
Steps to perform quick search
Step1) just click on single word or select multiple words or phrases
Step2) the search results related to your query gets opened at bottom.
Step3) just swipe it up and look for better results.
8) Change default search engine
Manny people are fond of searching on other search engines like yahoo, duck duck go, and many more; so now google itself bought new feature of changing search engine i.e itself in google now we can change our default search engine.
Steps to change default search engine
Step1) open settings of browser
Step2) In search engine, choose which search engine you want.
And Now you can use other search engine in chrome itself.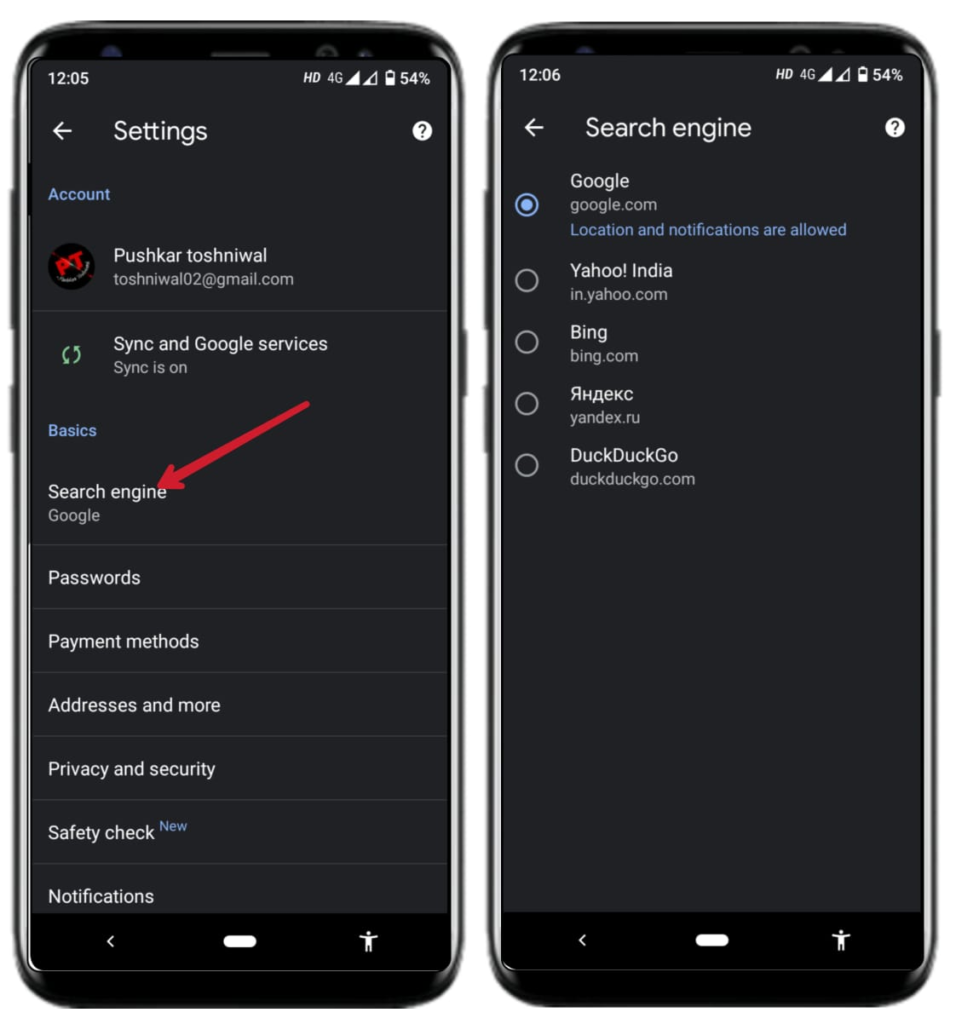 9) Create a website shortcut on home screen
Sometimes we visit same website several times, so instead of searching again and again we can add the shortcut of the website on our home page like app.
Steps to create a website shortcut on home screen
Step1) visit any webs that you want to be added on home screen
Step2) now, just tap on three dots and click on add to home screen
Step3) now the website gets added to your home screen and you can directly now visit to that website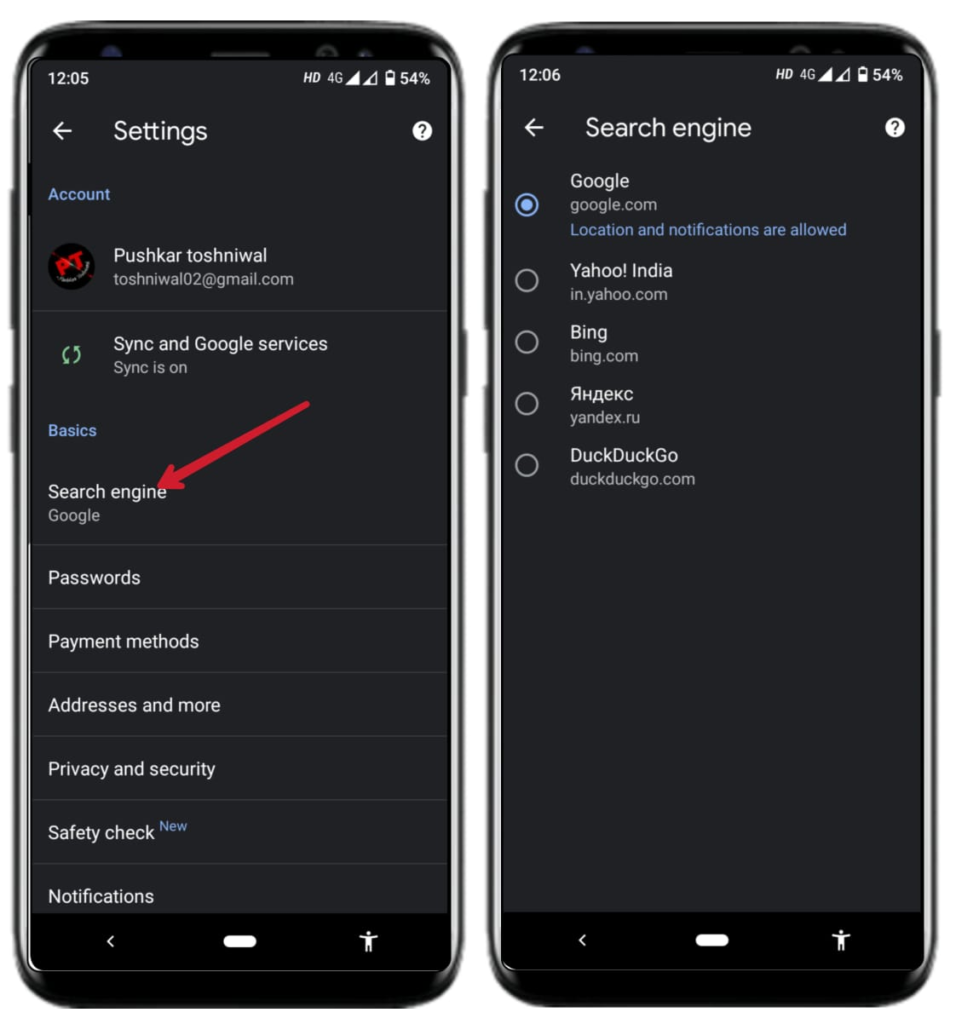 10) Zoom-in on any website or webpage
Tip- Don't give stress to eyes just zoom-in
For zooming in or out on any website or webpage, you need to turn on the setting of force enable zoom
This setting will allow you to zoom in on any webs in chrome browser.
Steps to turn on Zoom in setting
Step1) Open chrome Browser settings
Step2) Go to Accessibility
Step3) Turn on the setting of Force enable Zoom
Now you can zoom in on any website
Here we reached at end of google chrome tips and tricks of 2021. I hope you loved the all tricks.
Conclusion,
These were some interesting Android Chrome Browser Tips of 2021.
Thank you.